First thing first...have you ever heard of this show called Lost?
No, you aren't in a time machine back to 2004/2005, I'm just really late on this.
With the glory of Netflix, the husband & I joked a few months ago that we should catch up on Lost by the time the series ended. It was a good idea.
And idea we finally decided to start this past week.
Yes, 5 seasons of Lost in a week.
No, we didn't do it. Even with marathon sessions of Lost for HOURS, it couldn't be done. I think Adam thought it could though, because he'd get mad every time I told him something I'd read online or even in the previews on Netflix. Our recent obsession of Lost has lead to some interesting discussions as well. Like the other night at Sonic, we discussed who'd we have sex with on the island. I had to spend 45 minutes defending my choice to have sex with Sawyer. I wasn't so materialistic that I wanted to screw him since he hoarded all the stuff, I was just really vein & thought he was hot. Duh.
Anyway. As of the night before the finale aired, we finished like episode 2 of season 2. We did read the descriptions of the other episodes & I googled some stuff, so I felt like we are caught up enough to be just as confused as everyone else when that shit ended. Plus, ABC aired a nice "this is what the hell has gone on" show before the finale aired. Thanks, ABC!
So here I sit. Depressed. No real reason, I just am. I'm hormonal like that. I was actually fine until the dog laid down with Jack. Then I was hysterically crying because dogs on islands are sad. Much like when I was pregnant with Jules, I cried for hours over people putting kittens in jars. I don't know, don't ask. It's just sad. And by "it" I mean me.
Anyway, in honor of things be lost, as I was laying in bed the other morning, awake but not wanting to get up, I decided to look through my phone. Eventually (well, pretty early on, there is only so many times you can look at the world clock on your phone before getting bored) I made my way to my pictures folder. Some things I never shared. Some things I don't even remember taking. And some, well, I never noticed they were amusing. Being bored, I figured I could share.
It was either that or continue staring at the ceiling fan going around.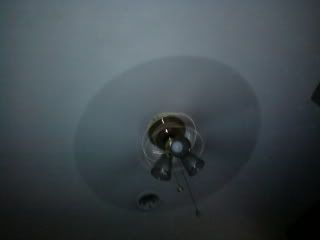 On top of having central air, we have a window air conditioner in our bedroom because I stay hot. Very hot. So I freeze my husband.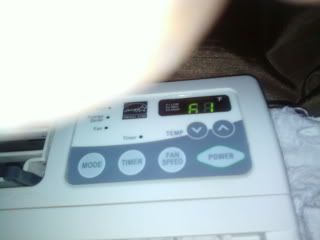 Even in the winter, I set this puppy on 61. I have also trained my son to sleep in a freezing room. It's a great thing.
Adam was here for this, too.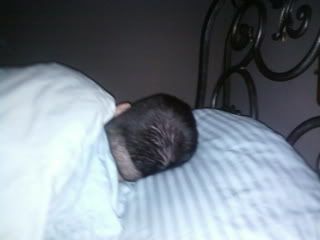 Of course, I only took this picture after I was sending the photos to photobucket & he made fun of all the messages noises my phone was making. So ha, here is the back of your head husband.
There is no theme here. There isn't a real time line either. Just some "haha" & some "WTF?" mixed in.
This is from January. I though I was huge.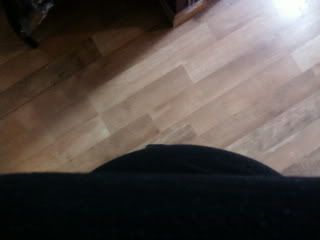 This is me at 33 weeks.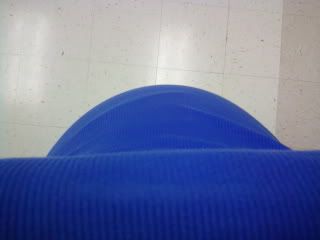 Then at 34.
And finally last week at 35.
I didn't realize it, but around week 32 I started measuring "big." The doctor gave me the good word last week that at 35 weeks, I was measuring 39 on his trusty tape measure. He's looking forward to the growth scan I have this week to see if it's just me, how the baby is laying, or if this baby is trying to grow huge. I'm not concerned, especially by a tape measure measurement, but I'm a weirdo so I'd like this baby to break the 8lb mark. Why? Just because. I'd hoped the same for Joel. I think part of me wants him to be able to wear his cloth diapers sooner than later.
I have a cat named Hammy. He likes boxes.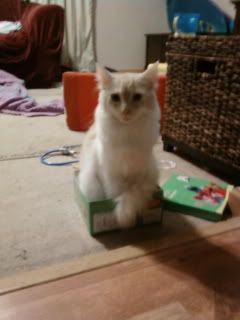 And bowls.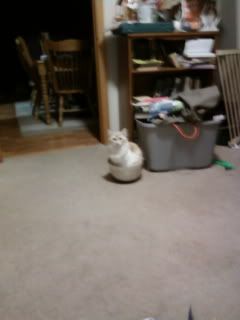 Murphy likes boxes, too.
And little hats.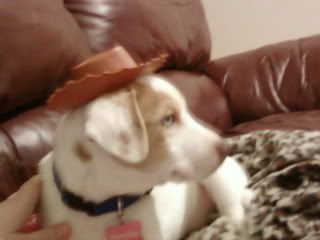 This is the sweet little thing came home with us.
Here is my son embracing his inner Murphy.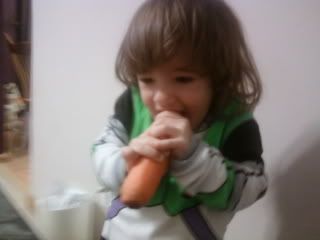 And here is Murphy, turning into a ghost.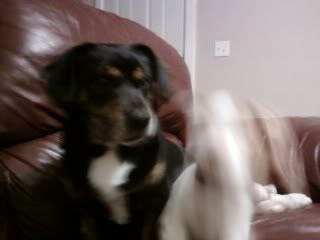 Speaking of my son, I think he's rather cute in his cow car seat.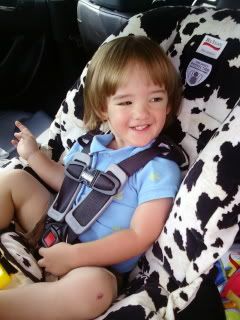 It's an expensive seat & he was rear facing until he was 25 months, so that means I'm a better mother*. Don't believe me? You obviously don't know how crazy ass mothers think. It's all a contest about who loves their children more from the moment you pee on a stick.
*I in no way believe these insane claims, but I do enjoy mocking them.
But I'm a bad mother, because he's not even near potty trained at this point in his young life. In fact, he wears his underware like this.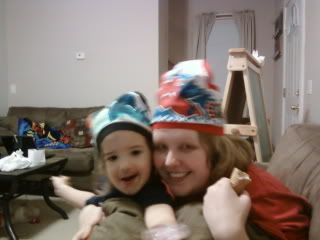 Adam wasn't as into it as we were.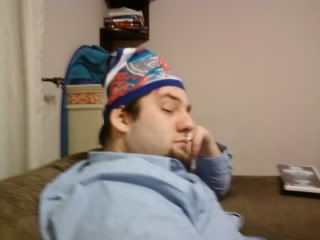 But he did make this himself a couple months ago.
Hmmmm...
He also wears a cape.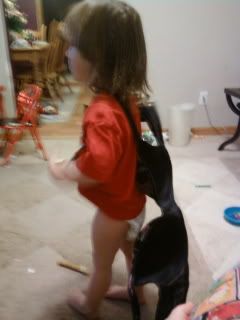 And cooks.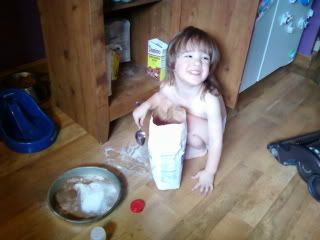 Of course, this picture looks like he's cooking something illegal.
This is my laundry a while back.
This is my laundry this week.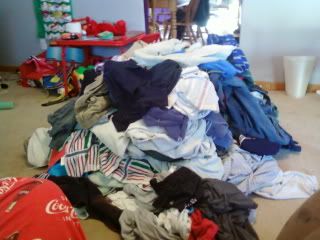 So it's obviously a very rare thing around here, to have thousands of loads of unfolded laundry. Sure. Rare. Like, you know, weekly.
Even Jules doesn't get why laundry is so hard for us to fold.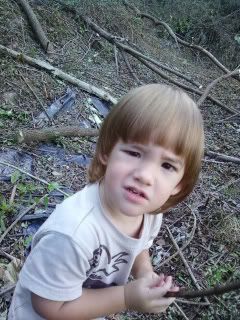 Of course, I'm not sure why...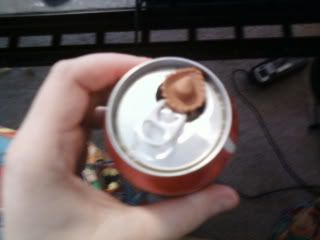 Woody ends up in my drink.
Or...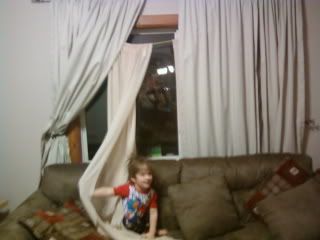 Why he has to break my sheer pole all the time.
I'm also unsure why he insist on wearing nothing but a diaper while trying to ride Buddy Dog.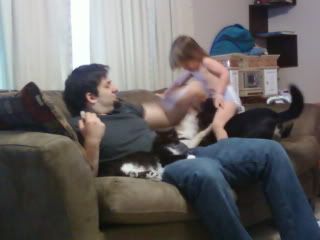 I guess he goes exploring in his own mind.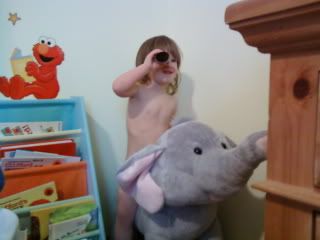 Maybe he can explore Crackle Barrel & find the guy who looked like
Ichabod Crane
like we saw once.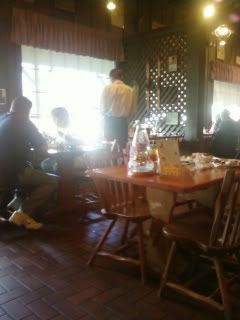 He is obviously ready for a new baby.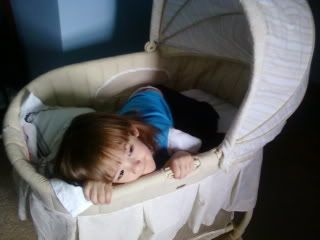 Today we built Pickle the orphan kitten a large cube area so she can explore, eat, get use to litter, & hopefully get some exercise. He threw a fit that it was his cube, not Pickle's. It was a nice 45 minute melt down.
But no worries, he plays well with others.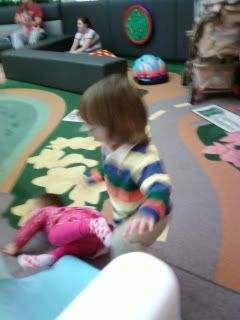 I really have no idea what happened there, nor do I have a memory of it, so I'm guessing (read: hoping) everything was fine. I could have just blocked this out, who knows.
But maybe Pickle is just evil. I mean, she can look evil.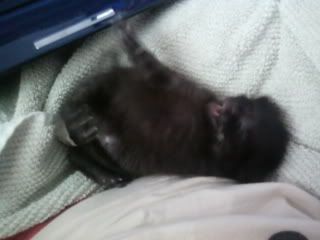 And the school year may be about over (or over depending on your part of the world) but start looking for those back to school specials now.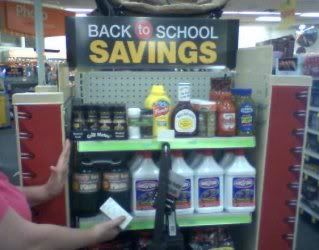 I have mentioned that the husband is a teacher, right?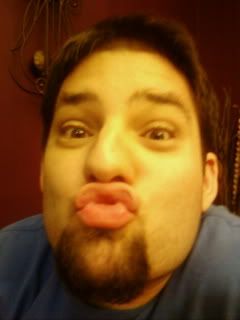 What better way to end this?
Insert your own picture of one of the hot men of Lost here.
Or, you know, Vincent.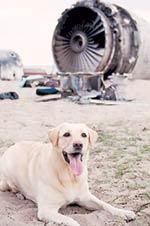 Awww. I'm going to go cry more now.