Tonight I was sitting at Adam's computer & noticed a picture from our honeymoon. Jules loves to get into things, so this happens, finding random things random places. It was a boring photo really, a picture of the room number. When I go somewhere, I always take a picture of the room, including the room number we were in.
On our honeymoon, in Jamaica, we were in room...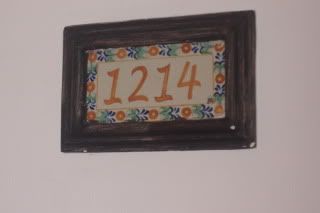 ...that's 1214, in case you can't tell for whatever reason.
I got pregnant on my honeymoon. Just a fun fact, but it has a point as well.
My son, he was due on December 4th, 2007. But he was born on...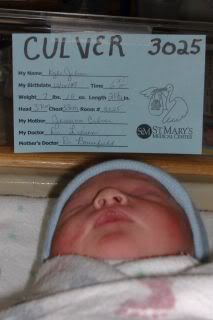 In case you can't read that (which I'm sure you can't), it was December 14th. You know, 12/14.
...weird, huh?
Just a fun, weird, kinda creepy fact.