I made burgers for dinner the other night. Remember
the last time I did that
?
Well, this time wasn't much better...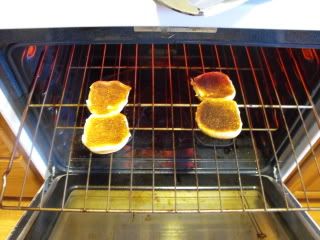 *Sigh*
I scrapped them, they were fine.
Then I made this handy, dandy creation...
My son lives off the stuff. I try to buy the kind with bacon because I'm weird like that. I think it makes me feel fancy. Of course, when I dumped it in the water I did this...
*sigh*
Once my bacon bits dried out, they were very tasty.
Adam then made fun of me, so I made his burger for him...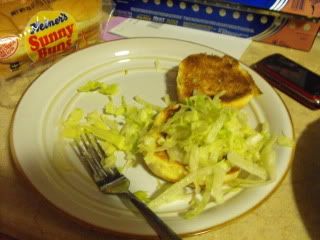 What, is the lettuce not perfect?
I also went to the post office. While there I got...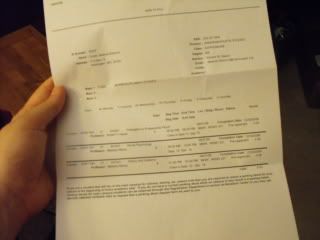 My class list for grad school. Hooray!
I also got a bill...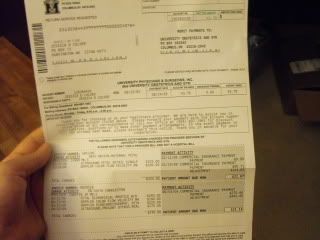 The ultrasound place that helped, well, kill my son wants $47 for their misdiagnosis. I'll get right on that! I actually wrote a letter saying I dispute the debt based on the fact that the services they are charging for, at best, were incompetent. I'm seriously considering sending it.
Of course, you'll be glad to know...
I can save almost $7 with my 4 month old!11!!!11
Have I said *sigh* in this post yet? I promptly threw out that mail. Though I think now I should have saved them & sent them to the ultrasound place with my letter, adding "but here are some coupons if they didn't kill your baby!"
I'm really not as angry & bitter as I'm sounding in this, I promise.
And finally, here is Hammy...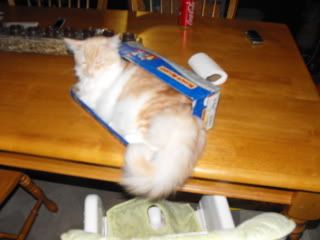 That cat loves him some boxes. Isn't he sweet?
I'm now going to go make my son some Pasta Roni. Yeah, I'm a bad mom who feeds icky, processed foods. Go visit my inlaws if you want to rant & rave about how much I suck, I'm sure they'd love to have you. :b